If you have searched about keyloggers and want to learn about them then you are at the right place in this article, you will know about keyloggers and know the use of a Software keylogger with a demo practical using the KidLogger tool.
What is a keylogger?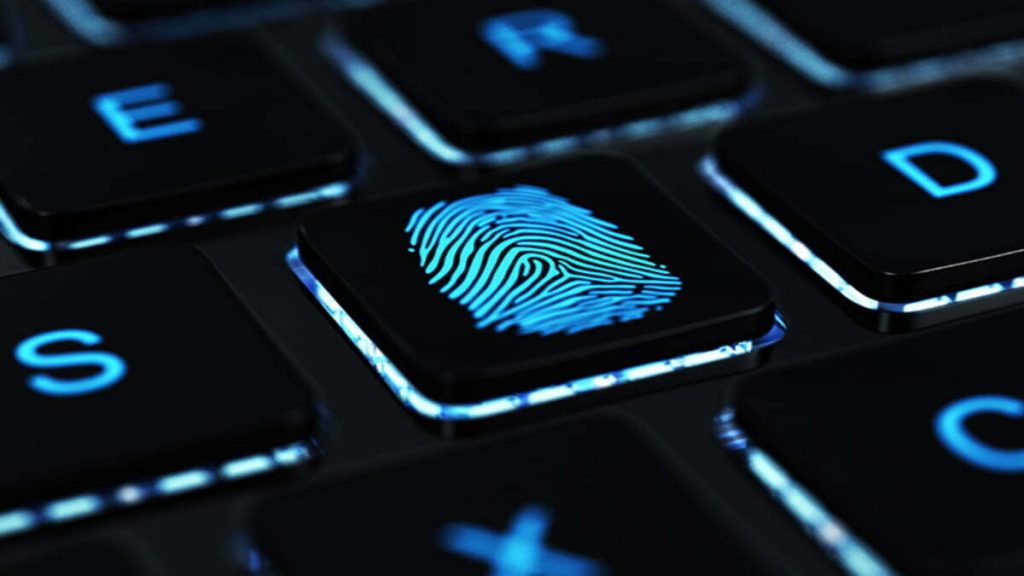 A keylogger is a spyware tool used to monitor the keystrokes from the keyboard that the user inputs into his system. This tool is mainly used by cybercriminals to steal login credentials or important sensitive data. It can work on desktops, android, and ios also.
At first, the keylogger was made to do good work such as monitoring the criminals and taking preventive measures against them but it slowly came into the hands of the wrong people who used it for their advantage like stealing login credentials and taking advantage of it.
Types of Keyloggers
These are mainly of two types-
Hardware Keyloggers:
Hardware keyloggers are implemented via BIOS-level firmware, or alternatively, via a device plugged inline between a computer keyboard and a computer. They log all keyboard activity to their internal memory.
It has a microcontroller that interprets the data stream between the keyboard and computer, processes it, and passes it to the non-volatile memory and a non-volatile memory device, which is a flash memory that stores the recorded data, retaining it even when power is lost.
Hardware keylogger cannot be identified by any antivirus software it can be only identified physically.
Software Keyloggers: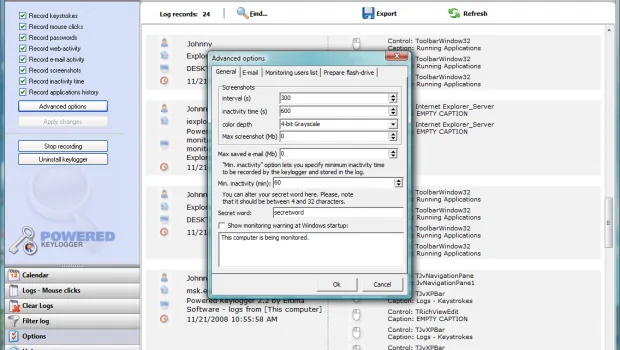 Software Keyloggers are implemented by installing the software into the victim device passively and it doesn't require any type of physical involvement. It stores the record of the keystrokes in a log file and sends it to the attacker via email.
It can be identified by antivirus software and by other means of software.
Creating a Software Keylogger for Windows
I am going to teach you an example to create a keylogger in windows that might be helpful for parents to monitor their child's activity.
Visit the KidLogger website by clicking here. It will open a window that looks the same as the image given below.
Step-1 (Keylogger Website)
Step-2 (Downloading)
Download the required software as per your requirement but I am going to show you in windows so I will choose KidLogger for the windows option present there then select the stable version which will automatically download a setupwin.zip.
NOTE: You need to white-list KidLogger application download if your antivirus software or browser does not download it. Sometimes antivirus software incorrectly alerts that a KidLogger file is suspicious. It is well known as false-positive because of KidLogger monitoring features.
If your Chrome browser is blocking it then click here to know how to bypass it.
Step-3 (Extracting)
Extract the zip file which contains the install.exe file with Winrar or any other extracting software.
Step-4 (Installation)
Install the Kidlogger with the help of the install.exe file that was extracted. Accept the terms and conditions and install the software and launch it.
Step-5 (Using the software)
After launching the software click on Connect to Kidlogger.net account. Then select general settings and select the required options that you want to monitor there is an option to set a password make sure you give that or else anyone on the system can access it.
Then you can monitor Screenshots or record sound in the options available there. In the format option, you can select the location where you want the log file and click on OK.
After all the setup select the users and click on Start monitoring.
Step-6 (Output file)
For a demo purpose, I will open notepad and start typing something so that I can show you the log files that how the software monitors. After that, you can stop monitoring or directly click on the view current log option from the software to view what the software has monitored.
Alternatively, you can go to the location where you have desired to save the log, by default it is in C:\Program Files (x86)\KidLogger\logs\. from there select the HTML file to view the output.
Here you can see my notepad and the output window where Kidlogger has monitored my keystrokes.
Hope this example will help you to know what Keylogger is and how it works. There are many tools that will help you to monitor keystrokes that you will get on the GitHub website for any platform.
If you want to know more about malware then click here.
Visit our hacking category to learn more about hacking by clicking here.