What is Shiba Inu?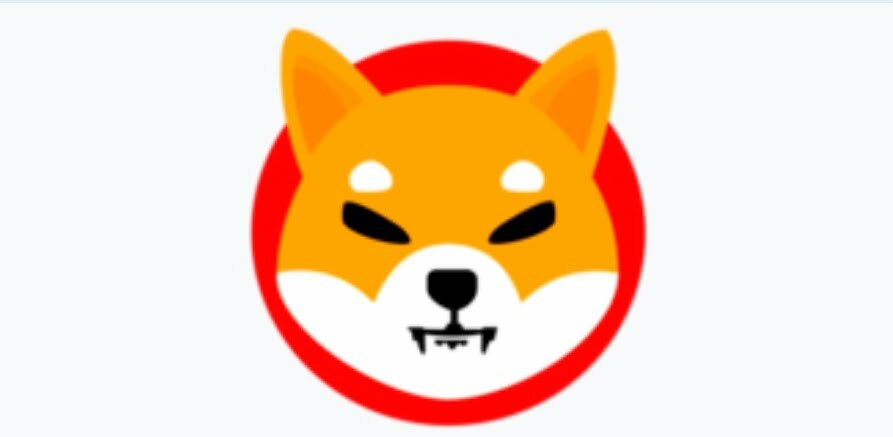 Shiba Inu token is a decentralized cryptocurrency created in August 2020 by an anonymous person or group known as "Ryoshi".It is named after the Shiba Inu (柴犬), a Japanese breed of dog originating in the Chūbu region, the same breed that is depicted in Dogecoin's symbol, itself originally a satirical cryptocurrency based on the Doge meme. Shiba Inu has been characterized as a "meme coin" and a pump and dump scheme.There have also been concerns about the concentration of the coin with a single "whale" wallet controlling billions of dollars' worth of the token, and frenzied buying by retail investors motivated by fear of missing out (FOMO
It was created in August 2020, dubbing itself the 'Dogecoin killer'. On 13 May, Vitalik Buterin donated more than 50 trillion SHIB (worth over $1 billion at the time) to the India COVID-Crypto Relief Fund.
The exchange price of the cryptocurrency notably surged in early October 2021. Its value increased 240% over the week. However, at the beginning of November the price dropped and continued to fall, ending the month having lost approximately 55% of its value.
Shiba Inu was majorly called as Doge coin killer whats didi y think about it guys??
Shiba Inu as a Doge Coin Killer?
The SHIB coin was created in August 2020, but little is known about its founder, who goes by Ryoshi. Ryoshi has promoted the coin's "Dogecoin killer" nickname, arguing that SHIB's technology is more "community-driven" than its counterpart, which uses the Shiba Inu as its mascot. And Ryoshi has heralded its minuscule worth. "We have the ability to outpace the value of Dogecoin, exponentially, without ever crossing the $0.01 mark," the founder wrote in a SHIB "woofpaper," better known as a white paper. Ryoshi, in the paper, says that the coin—along with the "Shiba Inu Ecosystem" that includes the ShibSwap exchange and a decentralized Shib Army of developers.

Coin holders, and fans—was an experiment in "spontaneous community building." Ryoshi says in the paper that Shiba Inu are "incredible dogs" and encourages people to donate to the Shiba Inu Rescue Association. Ryoshi could not be reached for comment on this article.SHIB coin is a meme coin and embraces that," says Caselin, referring to the new class of coins based on memes and promoted on platforms like TikTok and Reddit. "The meme coin movement rejects formalities and protocol…Hence Dogecoin started off as a joke, and the Shiba white paper is called the woofpaper," .He saysRyoshi claims to not hold any coins and gave 50% of the coins to Ethereum cofounder Vitalik Buterin after creating the currency.
In theory, the move gives Buterin the ability to single-handedly control the market and crash SHIB's value should he sell off his holdings. But giving Buterin this power was intentional. "[The Shib Army] believes that all types of successes need some type of vulnerability," says David Hsiao, CEO of crypto magazine Block Journal.
The SHIB coin lived in relative obscurity from August until earlier this year.When a surge in interest for Dogecoin drove traders to find the next big thing.SHIB coin's rise has obviously been due to Dogecoin's success," says Hsiao. Dogecoin's meteoric rise can be traced, in part, to fallout from the GameStop saga in March, as individual retail traders who fueled GameStop's rise turned to joke cryptocurrencies. Periodic tweets in support of the Dogecoin from Tesla CEO Elon Musk also helped it gain legitimacy.
Elon Musk Effect On Doge Coin
Dogecoin's big moment came in late April when NBC announced Musk would appear on Saturday Night Live in May.In the weeks leading up to the event, cryptocurrency traders and observers openly wondered if Musk would mention Dogecoin on the show. The discussion gave the coin more exposure, and sparked interest from prominent figures like billionaire Mark Cuban.
Musk's SNL appearance disappointed some crypto traders, as he jokingly called the Dogecoin a "hustle," a comment that sunk its value 30%. SHIB seemed to capitalize on the hype surrounding SNL. Two days after Musk's appearance, Binance listed SHIB on its platform, and the price for SHIB doubled.
Hsiao says that even if Dogecoin didn't directly benefit from Musk's hosting duties.His appearance and the weeks leading up to it drew the attention of millions to meme coins.
Don,t Invest In Meme Coins!
Ultimately, Hsiao says, SHIB should be considered as one of thousands of meme coins that have popped up in recent weeks and months . As traders have gravitated toward coins based on memes rather than coins that promote a superior technology or underlying use cases like Ethereum."The hype around meme coins such as Shiba…is not a financial, but a social phenomenon," says Caselin. Hsiao notes that a coin named the Australian Shepherd Token.Which trades under the name ASS, and others called Astro Doge and Doge Elon have gotten bumps in recent days.
"Obviously, this is not sustainable. Most people will lose money," he says.Still, Hsiao says his inbox is inundated with questions about SHIB coin. Contacts in China and around the world are curious to learn more about the buzz. "All they're talking about is—and pardon my language—'We might as well buy this shitcoin,'" he says.But even with all the attention, SHIB is a long way from dethroning Dogecoin which now has a market cap of $64 billion.
Future Of Shiba Inu
SHIB's future is uncertain, and experts caution that it may already be too late to get in on the action. SHIB's price dropped 14% to $0.000029 on Wednesday, down from a high of $0.000034 on Tuesday."If you're buying today, I don't know where the future lies for you," says Hsiao. "But if you were in a few days ago, yes, you're definitely making money."
Future of Shiba Inu is Uncertain!
Guys Don, t Invest in meme coins without proper knowledge base!
Thnak You
🙏🙏🙏